Travellers coming to the UK from "high risk" countries will have to undergo quarantine in a hotel in a bid to fight new, potentially more infectious variants of coronavirus.
A travel ban already applies to South America, Portugal, the United Arab Emirates and many African countries, following the identification of new Covid strains in South Africa and Brazil.
But the UK has never banned international travel altogether – as other countries have done. The hotel quarantine rules have not yet come into force and tougher border measures have only been introduced recently.
What are the current travel rules?
UK arrivals must provide a recent negative Covid test and must fill out a passenger declaration form. They must quarantine at home – or at another location – for 10 days, but are allowed to use public transport to get there.
Direct flights into the UK from parts of the world where new variants may be circulating – such as South Africa – are banned.
For UK travellers who want to go abroad, only essential travel is permitted under England's lockdown rules, and they will soon have to declare their reason for travel.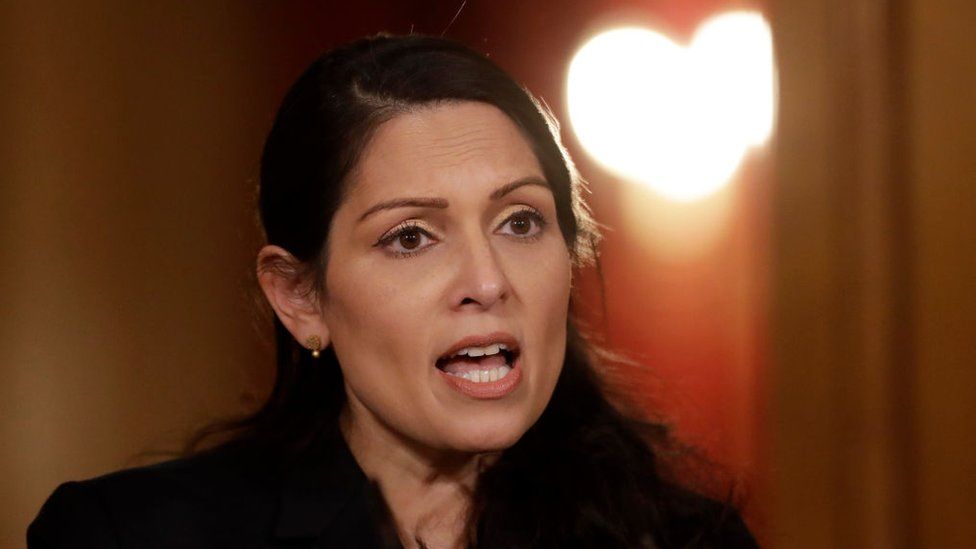 But the government hasn't issued specific guidance on what "essential travel" is, and says only that "reasonable excuses" to leave home – such as work – also apply to international travel.
"We see plenty of 'influencers' on social media showing off about which parts of the world they are in. Going on holiday is not an exemption," Home Secretary Priti Patel has warned.
These tighter rules have also only been in force for about a month, and scientists believe the variants could have reached the UK earlier.
Some of these strains appear to be more transmissible, and there are fears the vaccine may be less effective against them.
There is also concern about the level of compliance with the rules on international travel – one survey suggested that up to a third of arrivals disobey rules to self-isolate at home.
Between 27 March 2020 and to 17 January 2021, 332 fines were issued by police in England to people who did not self-isolate after returning from abroad, and three were issued in Wales.
More than 1.2 million people arrived in the UK by air in July alone.
What is the hotel quarantine plan?
Passengers from certain countries linked to coronavirus variants will be escorted to a hotel where their 10 days of self-isolation will be monitored. They will not receive any financial support, Transport Minister Grant Shapps has told MPs.
The policy was announced by Boris Johnson on 27 January but has still not been implemented. The government told the BBC: "We will set out a detailed implementation plan soon – the law is already clear that it is illegal to travel abroad except for a very limited set of exemptions listed on gov.uk."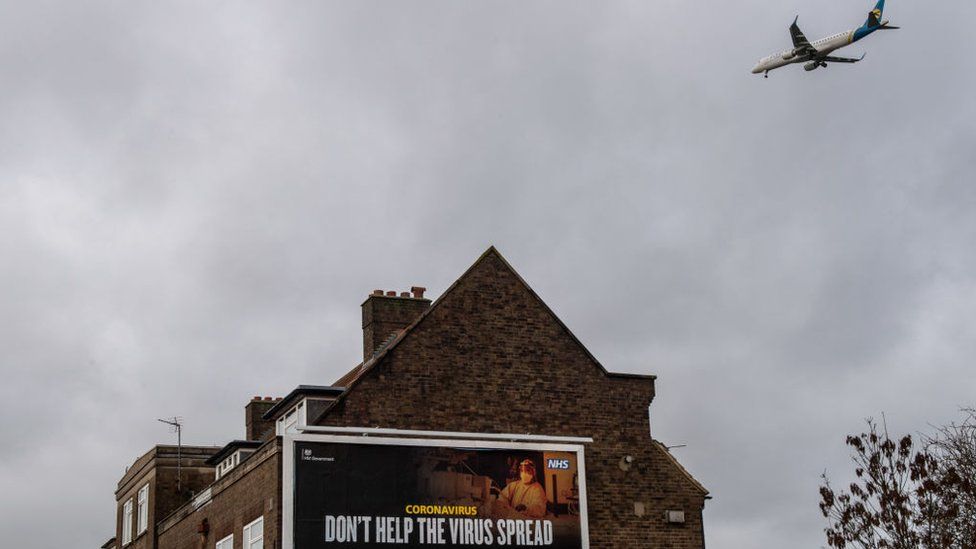 Scotland and Wales have suggested the plan does not go far enough.
Targeting certain countries is "not an effective policy," Mark Woolhouse, professor of infectious disease epidemiology at the University of Edinburgh told the BBC.
That's because concerning variants have usually spread by the time we know about them, and it's impossible to predict where the next one will come from.
"You can shut the stable door, but the horse you are concerned about has already gone, and the other one will bolt from somewhere else," he says. "If you are very concerned about variants, it's very difficult to see any other policy other than shutting your borders as effectively as you can."
But he questioned the practicality of a complete border closure, comments echoed by Professor Calum Semple, a member of the scientific group Sage which advises the government.
"You can't do it altogether when you have got a country that is dependent on imports for food and other essential processes. It is just not possible," Prof Semple told the Today programme.
Why didn't the UK shut its borders before it had any cases?
The debate over whether to shut the borders stretches back to the start of the pandemic.
Between January and March 2020, the UK introduced some measures to try to protect itself from the new virus.
Quarantine was imposed on 273 people travelling from Wuhan in China, where the first outbreak was seen. Others from "high-risk countries" including China, Iran and Northern Italy were asked to voluntarily isolate for 14 days.
An inquiry into the pandemic suggested it was understandable the government "did not consider it practical or effective simply to restrict flights" at that time, partly because there were so many British residents trying to get home.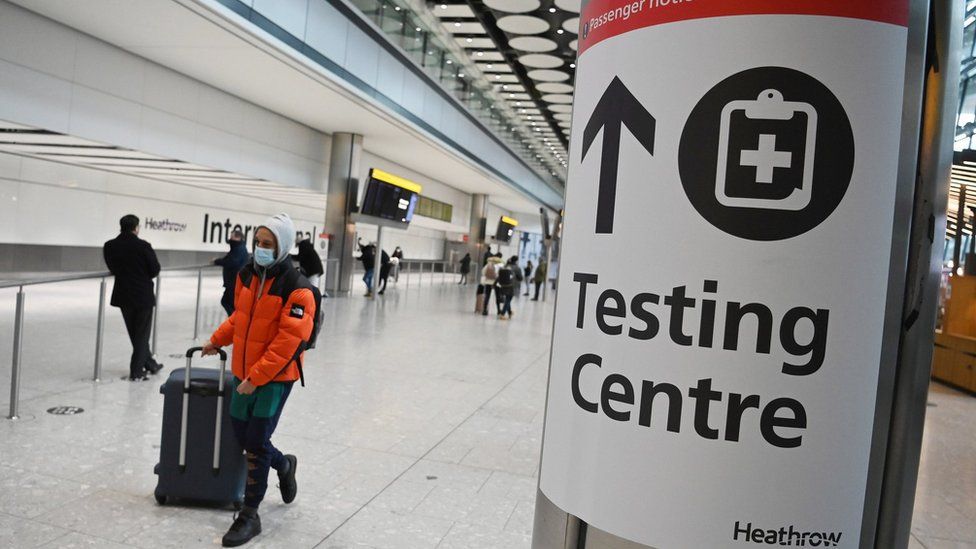 But these self-isolation requirements were withdrawn on 13 March – 10 days before the UK went into lockdown.
"The government's failure to have proper quarantine measures in place in March as the infection was spreading fast was a grave error and meant Covid spread faster and reached more people," Yvette Cooper, chair of the committee of MPs behind the inquiry said.
A recent study found the virus was introduced to the UK "well over a thousand times in early 2020", with a third of transmission chains brought in from Spain, followed by 29% from France, neither of which faced any restrictions. China accounted for just 0.4% of imported cases.
What were the government's reasons?
The Home Office said the committee behind the inquiry was "incorrect in their assertions".
It said keeping borders open helped businesses maintain international connections, boosted the economy and meant people could still travel for essential reasons.
It argued that by mid-March there was "significant transmission" in the UK and any extra travel restrictions at that time would have had a "very marginal" impact.
At a meeting in February 2020, the government advisory committee Sage suggested that cutting the number of infections entering the UK by half would only delay the epidemic by five days.
The scientists estimated that a 95% reduction in imported cases, which would have required "draconian" travel restrictions, would have pushed things back by a month.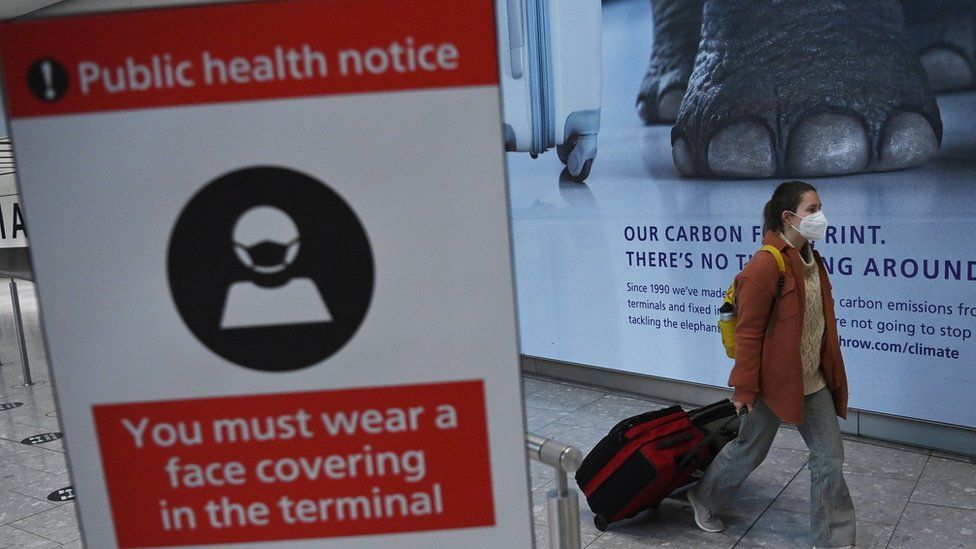 What have other countries done?
Australia and New Zealand closed their borders to almost all visitors in March, although travellers from New Zealand can now enter most Australian states without quarantine.
This is currently a one-way agreement – meaning they must do 14 days of managed isolation on their return. And Australians are not allowed in at all, unless they have an exemption such as being in a relationship with a New Zealand resident.
Most foreign nationals are not allowed into Japan unless they are residents. Even then, they have to provide evidence of a recent negative test, get tested on arrival and then isolate for 14 days. Travellers from the UK or South Africa must spend the the first three days of isolation in a government facility and take another test on the third day.